Low-cost, quick installation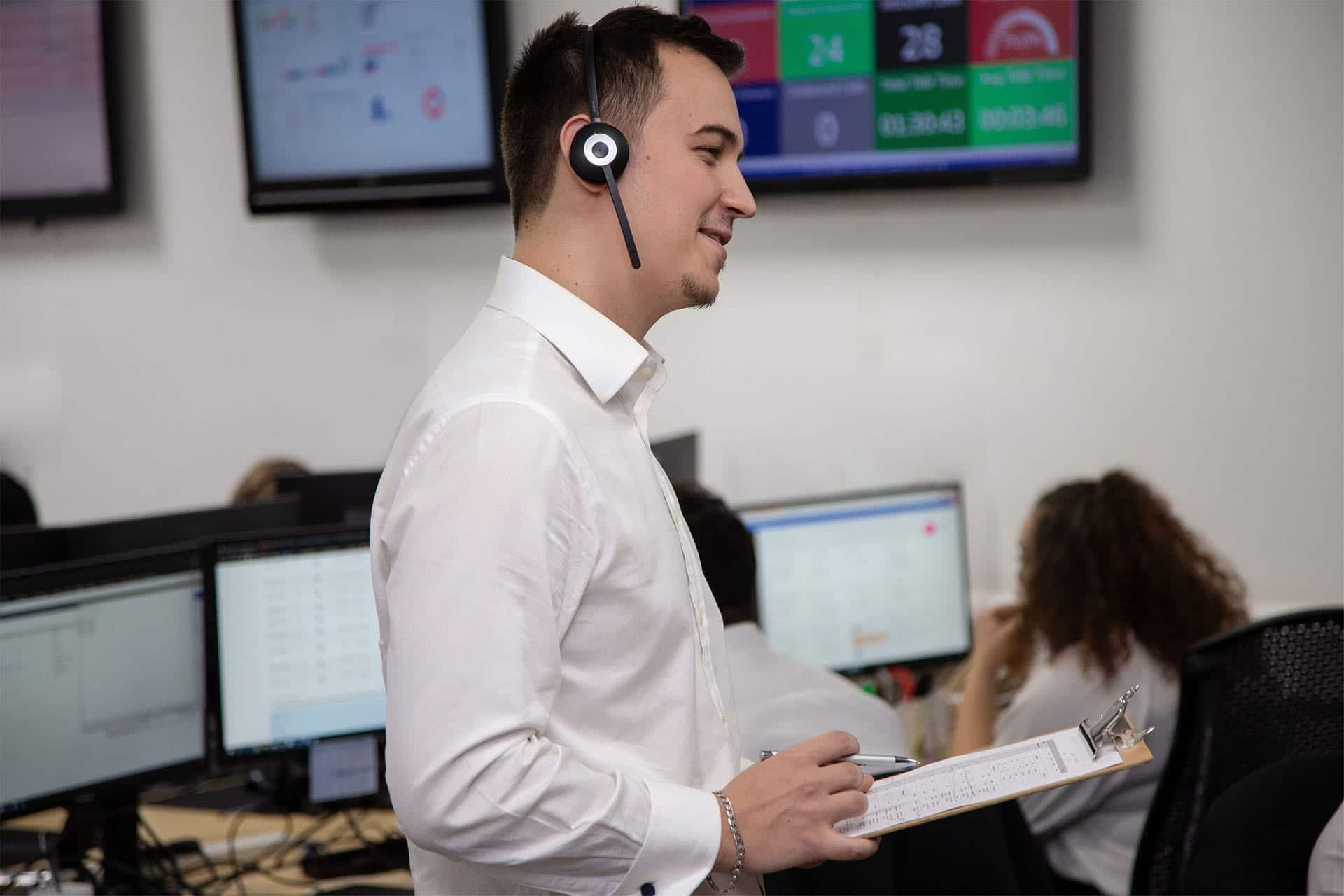 Hosted VoIP (Voice over Internet Protocol) telephone systems work by using a business internet connection rather than the traditional telephone lines provided through the BT network. It provides a completely scalable solution with business continuity at the heart of its design. 
It's an ever-evolving platform meaning that, as technology advances, new solutions are available for rollout quickly and efficiently, ensuring that your business will never be left behind. With BT set to begin phasing out the old ISDN and PBX networks, this has never been more important.
We offer professional business phone systems, for small to medium-sized organisations or multi-site larger corporate environments. Hosted VoIP systems are easily scalable to grow with your business, and come with standard features such as voicemail, conference calling and auto attendant. They are fast to install and cost a lot less than conventional phone systems, plus they have extra flexibility for remote working staff so that they too have an extension number.
As specialists in both IT support and VoIP, we can easily integrate your two systems. So you don't need to use two separate providers for these services. Investing in a Hosted VoIP system as part of your IT setup will help you control your costs, improve productivity and keep your team connected even while on the move.
Read more: Save costs and drive efficiency. Get started with VoIP
Our Hosted VoIP Features
We understand how critical business phone services are. We aim to understand your business and its users to deliver the best fit solution for your needs.
We can provide corporate grade features that start at the low cost of £9.99 per seat. Here are some of the highlights:
Unlimited Calls*
Depending on the scale of your agreement with us, some of our packages include unlimited calling. So your teams can make as many calls as they need without any hidden fees popping up.
*This feature may not be available on packages with international calls.
Configuration Portal
An intuitive management interface that's securely accessible from any location. A portal that provides you with full control over your business telephony.
VoIP Handsets
Select handsets from a wide range of choices across multiple manufacturers, so that there is something suitable for every type of user.
Softphones
The aptitude to integrate voice into PC with a softphone application. This will deliver additional capabilities such as click-to-call.
Mobile Incorporation
This allows for mobile workers to remain connected through their personally linked mobile in addition to the corporate telephony.
Management Information
This creates detailed reporting and analytics on phone usage across your entire business enabling the alignment of cost to value.
Auto-Attendant & IVR
Improve the way calls are handled into your business with an Auto-Attendant to handle announcements and intuitive self-service options.
Call Recording
This enables your business to record some or all of its calls for use in training, quality management or compliance.
Voicemail
Providing users and departments with specialised voicemail boxes and alerts, accessible from any location.
Read our
recent news
The latest news and technical advice provided by Speedsters IT experts.
See all news