All in one place, regardless of your device or where you are in the world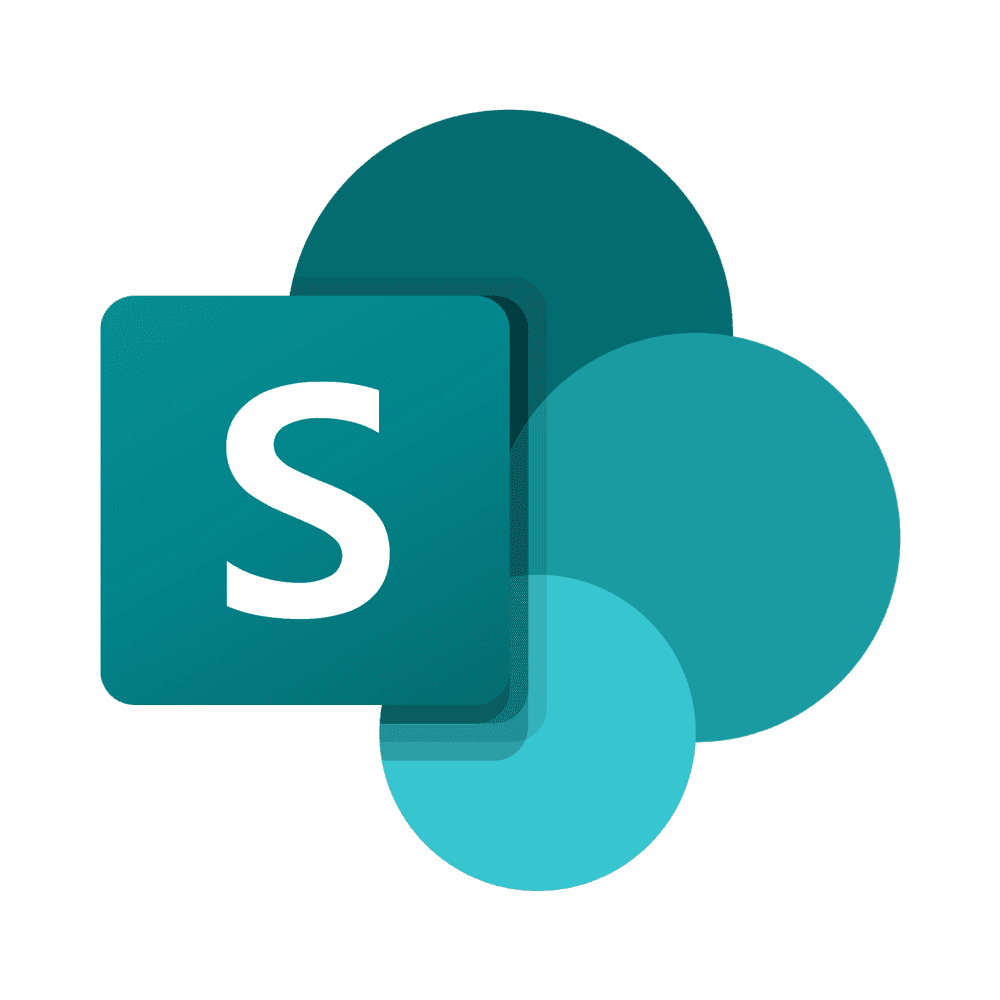 SharePoint is, put simply, a sharing and collaboration tool for businesses. It allows teams to collaborate on sharepoint projects, work on documents management together, find and share information, content management, share files and data as well as keeping users up to date with company news. All in one place, regardless of device or where they are in the world.
Microsoft SharePoint is a cost-effective, space-saving replacement for your file server. Unlike the latter, SharePoint works in the cloud and has automatic security and software updates. So anyone working remotely can access it and you don't need to do anything extra when it comes to managing it.
It's also a cost-saving replacement for services like Dropbox and Drive. Instead of paying extra costs for these third-party services, with SharePoint you can take advantage of software that's included in your Office 365 subscription.
Read more: Should SharePoint Replace Your File Server?
Sharing and collaboration
Empower your teams to work, share and collaborate by providing them with dynamic team sites. Team sites can be created for individual departments, divisions or project teams. By connecting libraries, lists, pages and all resources users may need across Office 365 and more.
SharePoint provides the ability to manage files, work on documents collectively, gather data, track tasks and deadlines as well as keeping all team members up to date with company or project news.  An all-in-one shared place, providing secured permissions to ensure only appropriate information is accessible by the correct users. And with full tracking of access and changes for important version control.
Transform business processes
Increase your team's productivity by transforming processes from simple tasks such as approvals and authorisations to complex workflows. SharePoint has so much capability, you can even search employee skill sets so you can identify the best people for certain tasks. And make recommendations and insights that guide your team to the right people, right sites and right files. All quickly and efficiently, avoiding exhaustive searches for the right information.
Our Consultants
Our experienced SharePoint consultants are here to help you create customised sites for individual teams, departments, projects and powerful intranet solutions for your business.
Our SharePoint Consultants can assist with migrating all your current documents, files and libraries into SharePoint, regardless of the applications you're using currently. Whether you are on-premise using file servers or are using Dropbox, Box or Google Drive we are experienced at moving companies onto a more productive, secure and flexible environment. We take the hassle out of moving and help you unlock your users and data potential.
Moving away from a third-party system like Dropbox will save you thousands of pounds. Rather than paying for this, You'll be using something that comes with your Office 365 subscription as SharePoint is already included here.
During the migration, our project managers can review how your data is structured to ensure that SharePoint is deployed exactly as required on the devices you need.
Organisations who take advantage of our managed services and that we have moved often, relish the opportunity to straighten out and tighten up the access and structure of their data. Ouor project managers can support you through this whole process.
Our SharePoint consultants will take you through a proven process from discovery, design and testing to deployment and review. Providing an important follow-up that feeds into further development as well as deeper levels of training.
A fully thought through SharePoint deployment will become a cornerstone to your business, helping users to be better informed quickly, improving collaboration between teams, individuals and departments and by allowing multiple users the ability to work on documents together. All hosted on the most secure platform, providing you all the compliance that you could need.
Read our
recent news
The latest IT Support London news and technical advice provided by Speedsters IT experts.
See all news