Providing 19+ years of Mac help and advice Mac IT support for small businesses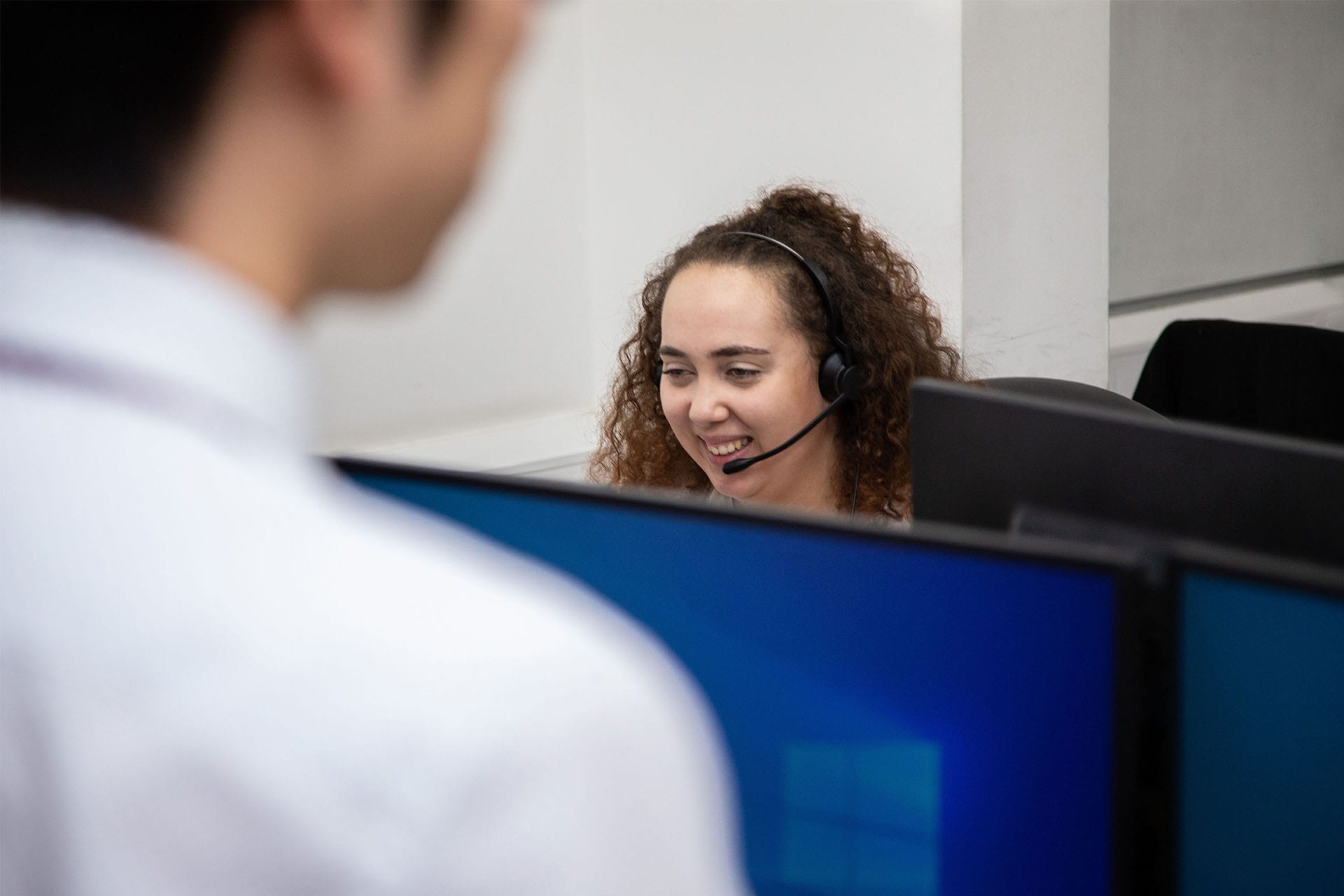 Getting support for your Apple devices can be challenging. We often meet IT teams who are skilled in solving Windows-related issues but lack the necessary knowledge required to provide effective Mac support. We can help you. 
Around 30 – 40% of the computers we manage are Macs. Some of our clients use these exclusively, while others use a combination of Macs and PCs. This experience means we're in a good position to help you integrate your iOS and Windows devices, or launch an all-Mac network.
Whatever you need, we'll offer you a cost-effective, bespoke support package that suits your business goals and budget. With our clear pricing and fixed cost support agreements, you're getting complete transparency all the way.
Our Mac IT Support Services for Businesses
We offer IT support for Mac businesses, both remotely and on-site. As a UK-wide managed service provider (MSP) with a local presence, we can be your trusted support for your Mac-powered business.
We will ensure that all of your systems are monitored and maintained, increasing operational efficiency and helping you to get the most out of your technology.
We offer a wide range of services, including:
Mac Business Hardware and software support
Mac Business Network management
Mac Business IT Security
Mac Business Backup and disaster recovery
Mac Business Training and support
Your Mac support covered
Speedster IT offers a comprehensive range of Mac IT support services, from general advice and troubleshooting to complex problem diagnosis and resolution. We take complete responsibility of your Mac technology, providing you with a dedicated Mac support team with over 19 years of experience.
Our services include:
Remote service desk support: We offer 24/7 remote service desk support by telephone, email, and online chat.
Dedicated account management: We provide dedicated account management and ongoing strategic support.
Service delivery management: We work with you to continually improve end-user experience and drive efficiencies.
Infrastructure management & monitoring: We provide 24/7 infrastructure management & monitoring to ensure your systems are running at optimal levels.
Scheduled preventative maintenance: We schedule preventative maintenance to ensure your systems are running smoothly and securely.
Automated updates & patch management: We provide automated updates & patch management for macOS and iOS devices to ensure your systems are always up to date.
Business class security add-ons: We offer business class security add-ons, including Cisco and Watchguard to protect your systems from cyber threats.
Third-party supplier management: We manage third-party suppliers for any technology that is not provided by us.
Asset & licensing management: We help you keep track of your IT assets and licenses.
Real-time reporting: We provide real-time reporting via intuitive dashboards, giving you complete transparency at all times.
Optional reactive desk-side support: We offer optional reactive desk-side support and scheduled onsite visits.
Around-the-clock emergency support: We offer around-the-clock 24/7 emergency mac support, providing peace of mind when you need it most.
Installations on Mac: We can install Microsoft Office 365, Adobe Creative Cloud, Google Workspace, and many more business standard Mac applications.
To learn more about our Mac IT support services, please contact us today. We'll be happy to answer any questions you have and to discuss how we can help you achieve your business goals.
Buying Advice
Our team of Mac experts can help you choose the right hardware and software for your business. We have connections with some of the most competitive suppliers in the UK and can offer you exclusive pricing on selected Apple products. We can also help you with the procurement process, ensuring that you get the best possible deal.
Installation and Onboarding
We can manage and guide you through the installation process of Mac hardware and software. We'll make sure that your devices are set up correctly and that your employees are able to use them effectively. We can also help you with training and support, so that your team can get the most out of their Macs.
Networks
We can help you set up and maintain a network of both Macs and PCs. We'll ensure that your network is secure and that your devices are able to communicate with each other seamlessly. We can also help you with troubleshooting, so that you can quickly resolve any network problems.
Our Service is Bespoke to You
We understand that every business is different. That's why we offer bespoke Mac IT support services. We'll work with you to understand your specific needs and requirements, and we'll tailor our services accordingly.
Contact Us Today
To learn more about our Mac IT support services for businesses, please contact us today. We'll be happy to answer any questions you have and to discuss how we can help you achieve your business goals.
---
Mac Upgrades
Software Upgrades With thousands of applications available, we can help you decide on the best ones for your business needs. We can also source these for you at competitive prices.
Hardware Upgrades Whether it's hard drives, memory or monitors, we'll help you choose the right product, find the right supplier and carry out the installation. We'll sort out your Macs, so you can focus on your business.
Read our
recent news
The latest IT Support London news and technical advice provided by Speedsters IT experts.
See all news