Benefits Of 24 7 IT Support
As a business owner, you know that having a reliable and competent IT support is critical to your business success.
But what does 24/7 IT support really mean for your business and what are the benefits Of 24 7 IT Support?
Here are a few benefits of partnering with a 24/7 IT support London provider.
Increased efficiency: A good IT support team will help you streamline your operations and make the most of your technology investments.
Improved security: With round-the-clock monitoring and timely response to threats, you can rest assured that your systems are safe and secure.
Enhanced productivity: By resolving tech issues quickly, your employees can get back to work faster.
Reduced costs: With proactive maintenance and fewer system interruptions, 247 IT support results in 80% fewer support calls and less costs overall. 247 IT support is available to all businesses, whether they have their own IT staff or not.
Fewer disruptions – Downtime for your employees equals lost money and productivity. 24/7 IT support means that there is always someone available to help you when you need it.
Improved customer service – Fast and efficient IT support helps your customers receive the best possible service from your company.
Reduced stress levels – An overwhelmed employee is an unproductive employee. With round-the-clock IT support, you can rest easy knowing that someone is always available to help resolve any tech issue that comes up.
Peace of mind – Knowing that you have a reliable team of experts backing you up 24/7 gives you the peace of mind to focus on other important aspects of your business.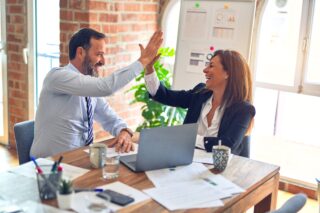 Why Should Your Business Consider Unlimited 24/7 IT Support?
247 it support guarantees your business will have immediate access to expert IT support services whenever you need it.
This type of service is beneficial for businesses of all sizes as it offers a cost-effective solution to managing your IT infrastructure.
247 it support provides around-the-clock monitoring and incident response, ensuring that any issues are dealt with quickly and efficiently.
In addition, 247 it support can help to improve your business continuity planning, giving you peace of mind that your IT systems will always be up and running.
Are you considering outsourcing your IT support to a 24/7 managed service provider?
Here are a few indicators that 24/7 support is the right option for your business.
Your business is growing, and your IT needs are becoming more complex.
You're starting to experience more IT issues and downtime.
You're serving a global customer base
Your industry requires 24/7 support
Most of your support queries come in after-hours
You want to focus on your core business and leave IT to the experts.
If any of these describe your current situation, then 247 support may be the right solution for you.
If You need a reliable, responsive team who can help with anything you need day or night.
Get in touch today to see how we can help make your business run smoother. Thanks for reading!