Business IT support services at your fingertips, your own IT support department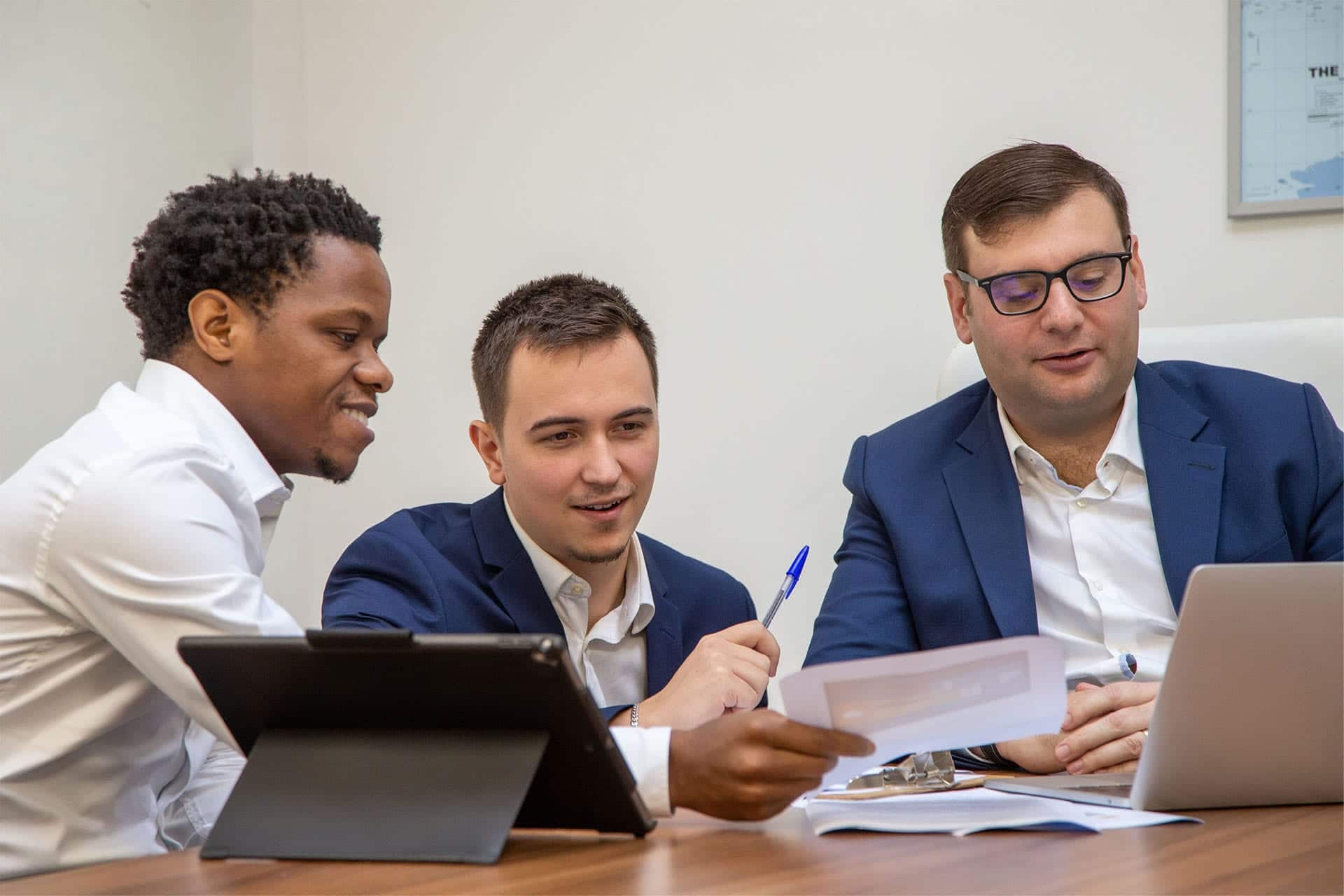 Working with us is like having an in-house IT department or outsourced IT support London services on speed dial. We can advise you on hardware (Windows or Mac), security and compliance plus solutions for your IT infrastructure and network. All supported by an expert account manager and IT support helpdesk that are available 24 hours based in London.
As well as our super fast and proactive support helpdesk, we constantly monitor, maintain and update our systems to provide the highest level of business productivity and security. If we find anything that needs updating, fixing or securing, we will do that in the background without it impacting on your business form our service desk, allowing you to focus on growing your business..
We don't just resolve IT issues, we partner with you to develop an IT strategy, train your employees on good IT practice, and make your IT easier to manage.
Read More: Drive Profitability and Efficiency From Your IT Support Partner
Read our
recent news
The latest news and technical advice provided by Speedsters IT experts.
See all news
IT support for London businesses of all sizes
As a London based company, we have worked with clients of all sizes and industries. This gives us the experience and expertise to be able to help your business too. We are one of the leading managed IT service providers, and we will tailor our services and packages to suit your organisation. Our services and packages are designed to meet the current and future needs of your business improving business continuity. With rapid response times and 24/7 customer service from qualified information technology professionals, you can be reassured that we have everything covered. Read More: 18 Questions to Ask When Choosing an IT Support Partner
What makes us different?
Our main goal is to provide our clients with the most efficient and effective IT services as possible. We'll address your specific business needs by providing the guidance you need from day one to ensure optimum productivity and efficiency. With our friendly outlook and our ability to quickly understand your company, we will become a valued resource that's a part of your team. Our experience is extensive and covers strategy, design, implementation, managed services and upgrades. Many of our customers have been with us since the beginning. They know we care, and we get things done. We can provide on-site IT support to any business based in central London. So if there's a problem, we won't just talk you through it over the phone. We'll come in and show you how we'll deal with the issue. DOWNLOAD OUR IT SUPPORT HANDBOOK
---
Pricing Plans
Looking for a quick overview of how we price our IT support? Take a look at our pricing plans for more information. Read More: 8 Essential Features for Avoiding an Outsourced IT Support Disaster
---
"I just wanted to say what an absolute pleasure it has been having Speedster on site with us. The work has been completed timely and efficiently to an outstanding level. You have been excellent to work with, prioritising and fulfilling every request that we have put your way in a professional and friendly manner, which enabled us to get everything done that we needed to. It was like you were part of our team. Please can you help us on our next setup?"

– Daniel Shapiro, IT Manager – Flight Club Darts