The right technology at the right price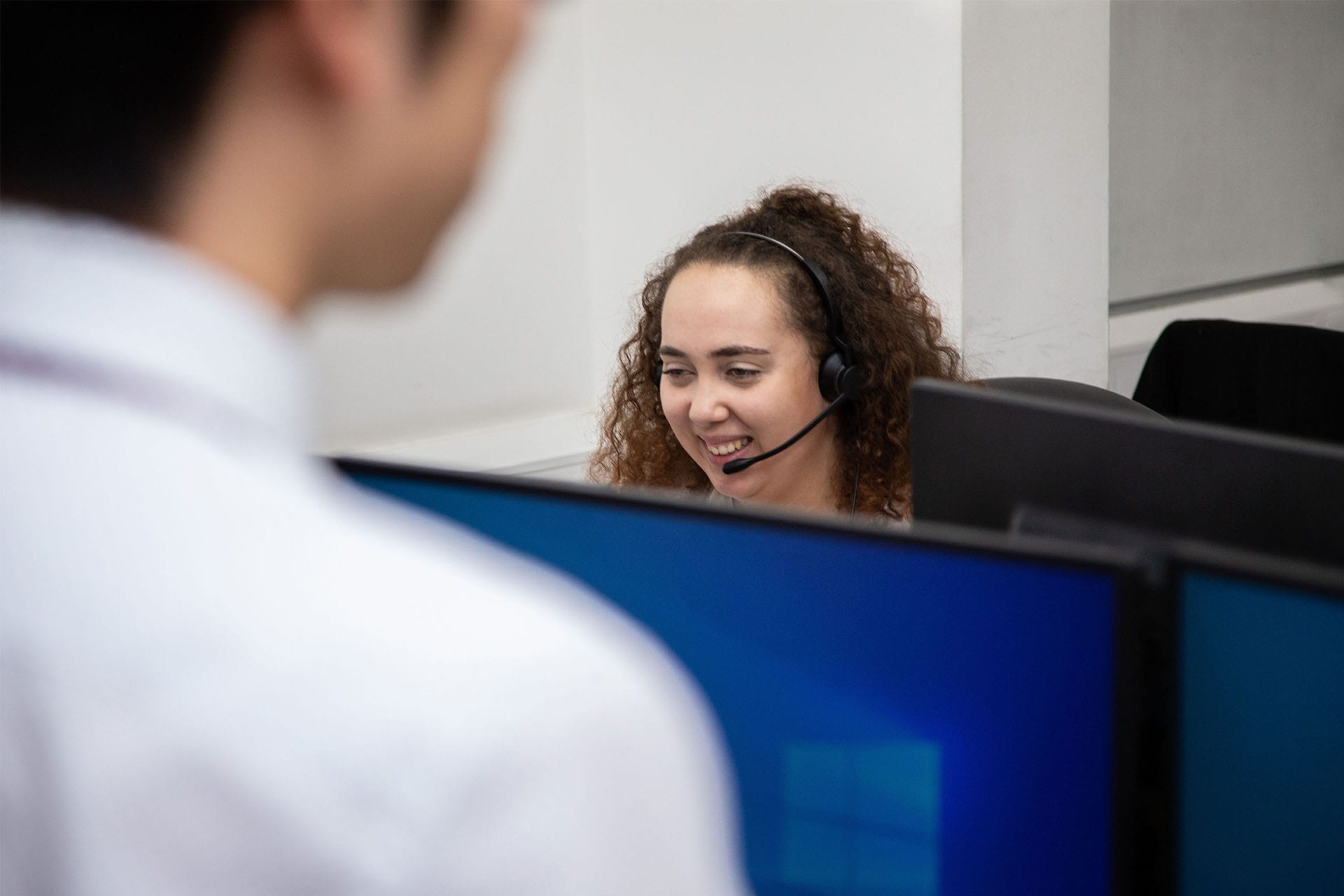 IT departments are often updating, upgrading, or growing with the business and technology landscape. Speedster IT is partnered with a wide range of supply chains, leading hardware and software manufacturers such as HP and Microsoft. We can assist you with your procurement process making sure any business IT equipment investment you make is the right one for your business requirements, needs, security and ensure it fits within your budget.
We often see business owners purchase new hardware and software without the technical knowledge of how this will work. This usually leads to investments being wasted. Common problems include a lack of compatibility between audio and visual applications, or between hardware and software (such as Macs and PCs).
As part of our service, our procurement teams will ask you about what you need to use your setup for. Then we'll advise on your purchasing choices, supporting services ensuring no investment is wasted.
Our IT Procurement Services for Business
London businesses almost always rely upon IT equipment specific to their industry needs. Ensuring your business has the right types of office equipment and their functions are crucial to staying ahead in business. We know as a business how vital it is that you obtain the right advice, correct IT equipment suppliers, and recommendations to keep your business running smoothly.
We have a well-established business partnership with some of the most respected top hardware companies and software manufacturers. With over 10 years of providing IT procurement services, we have access to some great pricing.
Our team has the expertise to advise you on the right technology for your business. We have a wide breadth of knowledge and experience on almost every office machine, equipment, hardware and software used in small business IT equipment markets. We have done extensive research, tested, and analysed those products. We can make recommendations and share our knowledge with you.
Our IT procurement services for Business include:
Sourcing the best products and services for your requirements at great prices and lease options
Access to a 24/7/ helpdesk with full management and reporting
Desktop, infrastructure, LAN/WAN, and application management
Systems integration and cloud migration
Full remote and onsite support
3-year finance cash flow lease options available
To Avoid an IT Procurement Disaster, Avoid These Key Pitfalls.
Not Thinking About Your End Users – IT Procurement Services for Business
If you don't know what your end-users actually need your hardware for, you could accidentally spend big money on technology that won't help them. Before buying any new hardware, think about your users and how they'll be using it. Will, they mostly work in the office, or will they be traveling a lot? What software do they currently use, and how often do they use it? Don't assume one solution will work for everyone; find out what your users need their hardware for and research products that will fill their needs. You may learn your users have similar work habits, but taking the time to discover this is worth it.
Buying Products that Lack Versatility – IT Procurement Services for Business
Once you know how your users will be using your hardware, you may want to buy the first product you see that matches their needs. But rushing at this stage could mean you miss out on some extra benefits. Let's think about your users again for a second. Some of them may want hardware they can use while they're travelling, so you look at products that are lightweight and don't take up lots of space. This is good, but you can do better. An extra bonus in this scenario would be hardware that also has a long battery life. Your user could use it during long-distance journeys when they don't have access to a charging point.
Don't look for hardware that solves one problem; look for hardware that solves lots of problems
Not Reviewing Your Current Hardware – IT Procurement Services for Business
Like we said at the start of this blog post, there's no bigger mistake then spending lots on something you don't need. So before you even think about new hardware, be brutally honest with yourself. Do you really need it, or do you just want it? And could you be using your current hardware more effectively? If this does what your users need it for, and there are ways of making it better, then there's no need to spend time researching technology or part ways with your cash. Keep this in mind during your next procurement of IT equipment.
So How do you Find the Right IT Equipment and Hardware for Your Business?
After learning what your users need their hardware for and talking to those with first-hand experience of the technology on your shortlist, you'll have a much better idea of the products you should be buying. If it can solve more than one problem, that's great, and if you realise your existing hardware has untapped potential, that's even better. Speedster IT will review your hardware and suggest where you should invest in new technology, and how you can improve your current products. Unlike major online outlets, which can charge high prices and rarely supply equipment for businesses, we can source the devices you need directly from the distributor.
Talk to Experts in IT Procurement & Invest in IT Procurement that Meets Expectations
We will take important steps to make sure all IT procurement meets your needs, fits in with any company policies you may have and we will always outline our recommendations. This important first step helps ensure that the IT technology you are investing in delivers against your expectations. We supply a comprehensive range of major brands of IT hardware and software at a great value. Our commitment to keeping pace with innovation is reassuring. Especially when you consider that not all technological advances are reliable.
We test what we sell and won't recommend anything unless we are fully convinced that the technology is fit for purpose.
Read more about :
What is an IT Solutions Company and What Do They Do?
How to find the best IT support for your business
Read our
recent news
The latest IT Support London news and technical advice provided by Speedsters IT experts.
See all news