Totally Managed IT Support in Essex – Managed Service Provider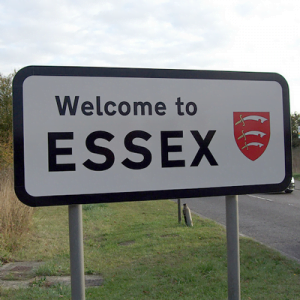 Speedster IT has been providing digital transformation IT Support in Essex to businesses for over 18 years.
Speedster IT is a leading proactive IT companies in Essex, with over 18 years of experience helping businesses across Essex, and the south east to stay connected and productive. We offer a comprehensive range of IT support services, from managed IT support, IT infrastructure and network management to cloud computing and IT security services. Our team of highly-skilled IT professionals are on hand 24/7 to provide you with the support you need, when you need it. We understand the importance of customer satisfaction and work hard every day to deliver on that promise. So if you're looking for IT support packages for your it systems, look no further than Speedster IT.
Take a look at our IT Support Essex Businesses – IT support package & pricing
We're the experts in IT support and services for Essex businesses
When it comes to IT support, you want to be sure that you're getting the best possible service. That's why Speedster IT is the perfect choice for businesses in Essex.
We have a team of IT experts who are on hand to provide support and advice, and we offer a range of services that are designed to keep your business running smoothly.
From IT infrastructure and network support to data recovery and cyber security, information security management, we can help you with all aspects of your IT.
Because we're based in central London, we can provide a fast and efficient service that is tailored to your specific needs. So if you're looking for IT support that you can rely on, get in touch with Speedster IT today.
UNLIMITED IT Helpdesk – 24/7 On call IT Support Solutions for Essex Businesses
24/7 technical support service from a team of certified UK based Cyber Security Essentials certified technicians who are Microsoft Gold Partners and Watchguard Gold partners means your business will never be left waiting for an answer or solution.
Whether it's remote IT support assistance to help fix issues onsite, proactive monitoring, microsoft 365 services that include enterprise software installation and upgrades as well as disaster recovery, security patches – you're guaranteed solutions at competitive prices!
Speedster IT is available 24 7 for all your needs. You'll have a permanent manned service desk and can raise issues by telephone or email at any time on even public holidays- 365 days a year!
Apple technology support service apple mac it support We're the only IT support company you'll need for all your Apple needs. From remote access to an expert team, we've got you covered!
We understand the business and technology challenges you face every day.
Our team has the experience and expertise to help you overcome these challenges and succeed
We offer a full range of services, from consulting to implementation to support, so you can get the most out of your technology investments.
We're relentless in our pursuit of innovation, constantly looking for new ways to improve our products and services so we can help you stay ahead of the competition
So Why Do Businesses Turn to us for IT Support in Essex
Hiring us is like having your very own in-house IT department or outsourcing to one of London's best tech support companies. We currently support over 1000+ clients, small businesses, medium sized businesses and large business in London and the South East with IT Support, IT Consultancy including IT Security and GDPR Compliance, IT Infrastructure and Fully Managed IT Services.
Our IT support ISO-certified professionals (cyber essentials certified ), use Cyber Essential Plus practices in order for us to keep up on all current trends within the Cyber security industry.
Our team is always happy to chat about how we could help you take your business to the next level.
Read our
recent news
The latest IT Support London news and technical advice provided by Speedsters IT experts.
See all news