This Is How to Calculate IT Support Costs
IT support London. But what if I told how to calculate it support costs so you know exactly how much you're spending and can budget for it? In this blog post, I'm going to show you how to do just that with our IT support costs calculator. So read on and learn how to take control of your IT support cost!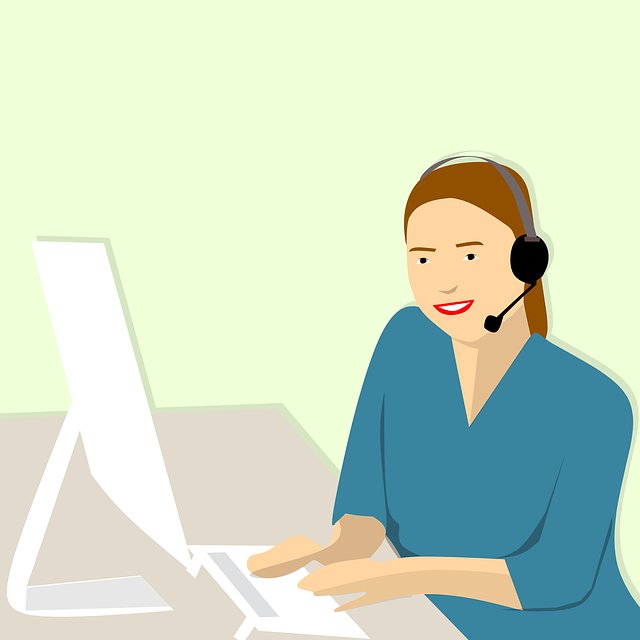 IT Support Cost Calculator
When it comes to keeping your business running smoothly, you can't cut corners on IT. But how much is that going to cost? And is it worth doing it in-house, or should you outsource? Finding an accurate estimate for your specific business needs can be difficult, but we've developed a handy calculator to help with small business it support pricing and make the process easier. By inputting some basic information about your business, you can get a ballpark estimate for how much you should expect to pay for IT support. So, whether you're just starting out or are looking to switch providers, don't miss our IT Support Cost Calculator!
What factors to consider when calculating IT support costs
A business should first understand the level of importance technology will have before calculating how much it support costs for small business will be. Cybercriminals are more likely to attack small-mid sized businesses. To ensure your business is protected with cybersecurity and quality firewalls, you need a reliable team that can provide these services for you or risk being hacked! Hackers grow smarter each year, and security that may have worked for you before may not work now. This is why every company should also use penetration testing. IT support allows a business to keep up with the competition, improve operational applications, and it works as an excellent aid for companies wanting to transition to Cloud. IT support can allow your business to offer work and complete tasks remotely in a simple, secure manner.
IT Support Charges
If you are unsure about the average cost of it support for small business, then it is useful to look at the options or IT support rates available from the IT industry. These are:
IT support rates per hour/ it support cost per hour (remote it support cost or onsite IT support hourly rates and average cost for it support per hour)
IT Support costs per user
Remote it support pricing
IT support monthly cost
Out of hours it support rates
IT help desk outsourcing costs
Support bundles
Fixed-rate, contract
Fully managed it support pricing
Project work (per hour & daily rates)
3rd party IT maintenance
Monthly IT support contract pricing
IT Support Costs – In-House vs Outsourcing
If you decide to opt for in-house IT support you must hire an IT tech and provide them the person or team a salary. The average cost of it support services for an IT technician is £29,000. The median pay rate is more if you hire those with more experience. You also want to keep other expenses in mind asides from the salary. If they are a full-time employee, you also want to keep benefits, such as health insurance, in mind. This can cost you another few thousand each year for remote support IT specialist you hire. While an in-house IT tech is not cheap, it may be the most ideal for businesses that depend heavily on IT and need someone present when they need it. Another option is to get outsourced IT support. You can choose to contract and employ an IT tech or you can get IT support from a service that provides it. Even without a person physically present, you can get quality IT support for a flat fee each month or each year. Depending on the level of IT support you want, you can expect to pay around £25-£900 a month. This option is most ideal for businesses that want to customize what support they require. They also have the ability to add or remove any service they need or no longer need. You may be able to save more contracting an IT tech or taking advantage of an IT service compared to hiring an in-house IT specialist.
The benefits of using an outsourced IT support provider
There are a number of benefits of outsourcing IT support and services. High level of IT expertise You want any project your business embarks on to be successful. You want to know that you are in safe hands. Aside from asking for references and case studies, you can check that the IT Provider's engineers are trained and qualified. Reduced IT costs According to one survey, 69% of UK companies outsource as a means of reducing costs. It's not hard to see why. Outsourcing can save a lot of money, and not just in terms of wages. Companies that outsource their IT can save because:
Not hiring dedicated IT staff means not having to pay for expensive training, or for employee benefits.
Outsourcing means you can hire on a per-project basis, so you pay only for work completed. Your company doesn't have to be tied into a long-term contact that might become less cost-effective in the future.
You don't have to pay for hardware, equipment, and storage. And for your money, you'll typically get better quality than you'd be able to afford by keeping IT in-house. This is an immensely important consideration, given the speed at which new tech is developed. Few organisations can keep up with the rapid pace of advancement, but outsourcing means it's up to the IT company to keep up
Having an expert on your side can make all the difference when it comes to keeping your business in top shape. So if you're looking for a partner in tech, make sure to choose an IT service provider who is qualified and experienced in helping businesses like yours stay productive and efficient.
Tips for reducing your overall IT support costs
Almost every business's nightmare is experiencing downtime. Believe it or not, you could lose thousands in profit when these occurrences happen. This is the main reason why businesses seek IT support as the service can prevent or reduce downtime. One of the best ways to lower the overall cost of IT operations is to ensure your system is less prone to downtime issues. In the event you lose connection or must force turn off your system (to stop hackers), you can be sure you will always have your backup data available. Preventing downtimes and having access to data you can back up will allow you to be better prepared to handle emergencies should they arise. Implementing both tips will also allow you to resume operation quickly. You can treat it as if the problem never existed. You also want to hire the right people for your business. Hiring only those who are trained, experienced, and are aware of what they are doing. This alone will make a huge difference. While cost is important, the quality of the workers you hire is just as vital, if not more.
IT Support Is a Must for Every Business
Without technology, it will be hard to run a business efficiently. Without IT support, it will be hard to manage equipment and devices when issues do arise which can cripple operation. Although the average person knows and understands how to use technology, not many know what to do to fix problems that require more than a simple restart. Getting IT to support from professionals who understand all aspects of technology (software, hardware, applications, and services) can keep your business environment stress-free and productive. It is possible to grow your business with a cost-effective IT service by contacting us if you operate in London.