So, What Does an IT Support Company Do?
If you're a business owner, you know that keeping your technology running smoothly is essential to your success. That's where IT support company comes in.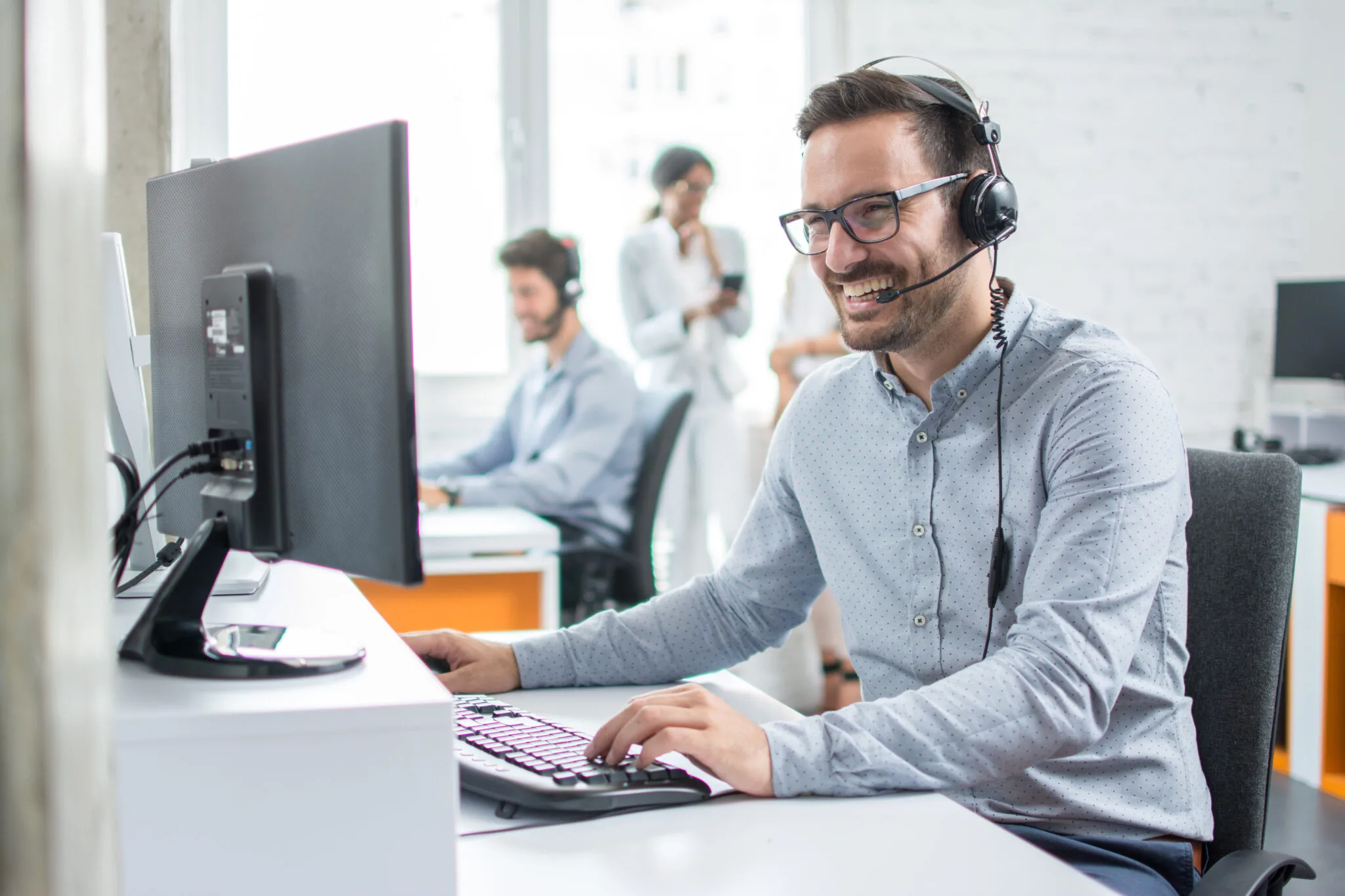 In this blog post, we'll break down the most common services that IT support companies provide.
We'll also discuss the benefits of working with an IT support partner, so you can make the most informed decision for your business.
What Is an IT Support Company?
Depending on the type of business they work with, IT support companies offer a variety of services. Some specialize in providing technical IT Support assistance only, while others focus on providing general IT support consulting and management services including strategy.
In most cases, these companies will offer both on-site and remote support. On-site support is typically provided during normal business hours, while remote IT support is available 24 hours a day, 7 days a week.
In addition to providing traditional IT support, many IT support companies also offer managed services.
Managed services typically include monitoring and maintenance of an organization's IT infrastructure, as well as providing help desk support and other services on an as-needed basis.
As a result, IT support companies can provide a comprehensive solution for their clients' IT needs.
Why might a choose to outsource its IT infrastructure?
Companies may choose to outsource their IT infrastructure for several reasons.
First, outsourcing allows them to save money by reducing the cost of hiring employees who would otherwise handle these tasks internally.
Second, allows the company to concentrate on their core services and not have to worry about sickness and cover for holidays or expanding the team as a company grows.
Finally, outsourcing allows companies to gain access to specialized skills that they may not have in house.
IT Support Companies Can Help You Save Money
Outsourcing your IT support to an IT Support Company can save you money in a number of ways.
First, you will no longer need to hire and train in-house IT staff.
This can save you a significant amount of money on salaries, benefits, and training costs.
Second, an IT Support Company can help you to negotiate better prices with your vendors.
They have the experience and expertise to know what is a fair price to pay for IT services.
Finally, an IT Support Company can help you to avoid costly IT problems.
They can help you to implement preventive measures that will help to keep your IT systems running smoothly.
By outsourcing your IT support to an IT Support Company, you can save money and improve the efficiency of your IT operations.
What is a managed service provider (MSP)?
A **managed service provider (MSP)**is a type of IT company that specializes in providing IT services with a holistic attitude – an approach that allows for a pro-active and strategic emphasis.
They typically focus on areas such as cost savings, resilience and productivity gains like cloud computing, data backup, and email management.
A managed services provider (MSP) works with clients to identify their current IT needs and then recommends solutions that best fit those needs.
Once the client has decided what they need the MSP will manage the implementation of the solution.
What Does an IT Support Company Do?
They supply, install, and manage your IT systems
They keep your business connected 24/7
They keep your internet & telecoms services online, 24/7
They manage your network systems, so you don't have to
They Manage and support Implementation of on-premises systems
They Manage and support Implementation and management of phone (VoIP) systems.
They carry out High-level analysis of IT needs and network infrastructure.
They manage application updates and patch management.
They offer Support for employees with IT issues in several different ways, phone, email, remotely and online.
They carry out rigorous IT security monitoring.
They can implement and manage your businesses Disaster recovery processes.
They can scan the dark web and protect your business from intrusions.
What is an IT solutions provider?
A IT solution provider is a type of IT company that specializes in developing and implementing solutions for specific needs.
Unlike an MSP, which provides general IT support, a solution provider works with larger businesses to address specific issues.
As a result, solution providers tend to be more specialized and often have a deeper understanding of the latest technology trends in a particular area.
All IT Support Companies have a Service Desk
The service desk is one of the most important components of an IT support company.
IT is the first point of contact for customers and is responsible for aiding with technical issues.
The service desk is typically staffed by trained technicians who are familiar with a wide range of IT products and services.
The service desk is responsible for handling all the support requests that come in from clients.
They will then assign the appropriate technician to resolve the issue. In some cases, the service desk may even be able to resolve the issue themselves.
The service desk is responsible for Incident Management, which is the process of restoring normal service operation as quickly as possible and minimizing the adverse impact on business operations.
They also offer Problem Management, which proactively prevents Incidents from happening and tracking against SLA's and help ensure best customer experiences. **Investing in a IT support helpdesk can be a great way to improve your business's overall efficiency. ** IT support companies can provide your business with a wide range of services, from technical support and advice to software and hardware solutions.
Having a dedicated team of IT experts on hand can help to resolve any issues quickly and efficiently, minimising downtime and disruption.
In addition, IT support companies can also offer proactive IT solutions that can help to prevent problems before they occur.
As a result, outsourcing to an IT support helpdesk can be a smart move for any business that relies on computers and technology.
What is Onsite IT Support?
What exactly is onsite IT support? Simply put, it is the ability to put someone on premises quickly – it is a managed IT service provider that has an existing network of technicians that can support localized IT challenges and helps manage different areas of an organization's IT solutions, including break/fix support, assistance with special IT projects, cabling, license updates, and much much more.
There are many advantages to having an onsite IT support London especially if your business is in London.
With East London being an ideal base for many businesses located in the city of London such as Aldgate, Bank, Barbican, Blackfriars, Cannon Street, Fenchurch Street, Liverpool Street, Mansion House, Monument, Moorgate and St Paul's it makes sense to contact a business locally to help with your IT support needs.
Speedster IT are located in the heart of the city of London, Aldgate and offer IT Support solutions in the East End, since 2004.
What are the Benefits of On-site IT Support?
First, it allows businesses to have direct access to IT professionals who can provide fast and efficient solutions to any problems that may arise.
Second, it gives businesses the peace of mind knowing that their IT infrastructure is being monitored and maintained by a team of experts.
Third, another advantage of onsite IT support company is its ability to provide endless cost-saving benefits, perhaps the biggest being able to save travel expenses and overhead costs by utilizing an on-demand network managed by the MSP.
Finally, it allows businesses to have a single point of contact for all their IT needs, which can make managing IT much easier.
Advantages of Effective IT Maintenance and Monitoring
IT maintenance services are an essential part in maintaining your business's stability and achieving its full potential.
They can help prevent system failures that would cause downtime, loss of productivity or even data corruption – which could lead to increased risks and potential financial losses!
Effective IT monitoring is an important part of managing your business's technology.
A good way to make sure all systems are running smoothly, and that you're not missing any crucial information about what's happening with them would be through regular checks for updates on server status/activity or firewall inspections among other things – it operates as an early warning system – if anything needs attention it notifies the helpdesk.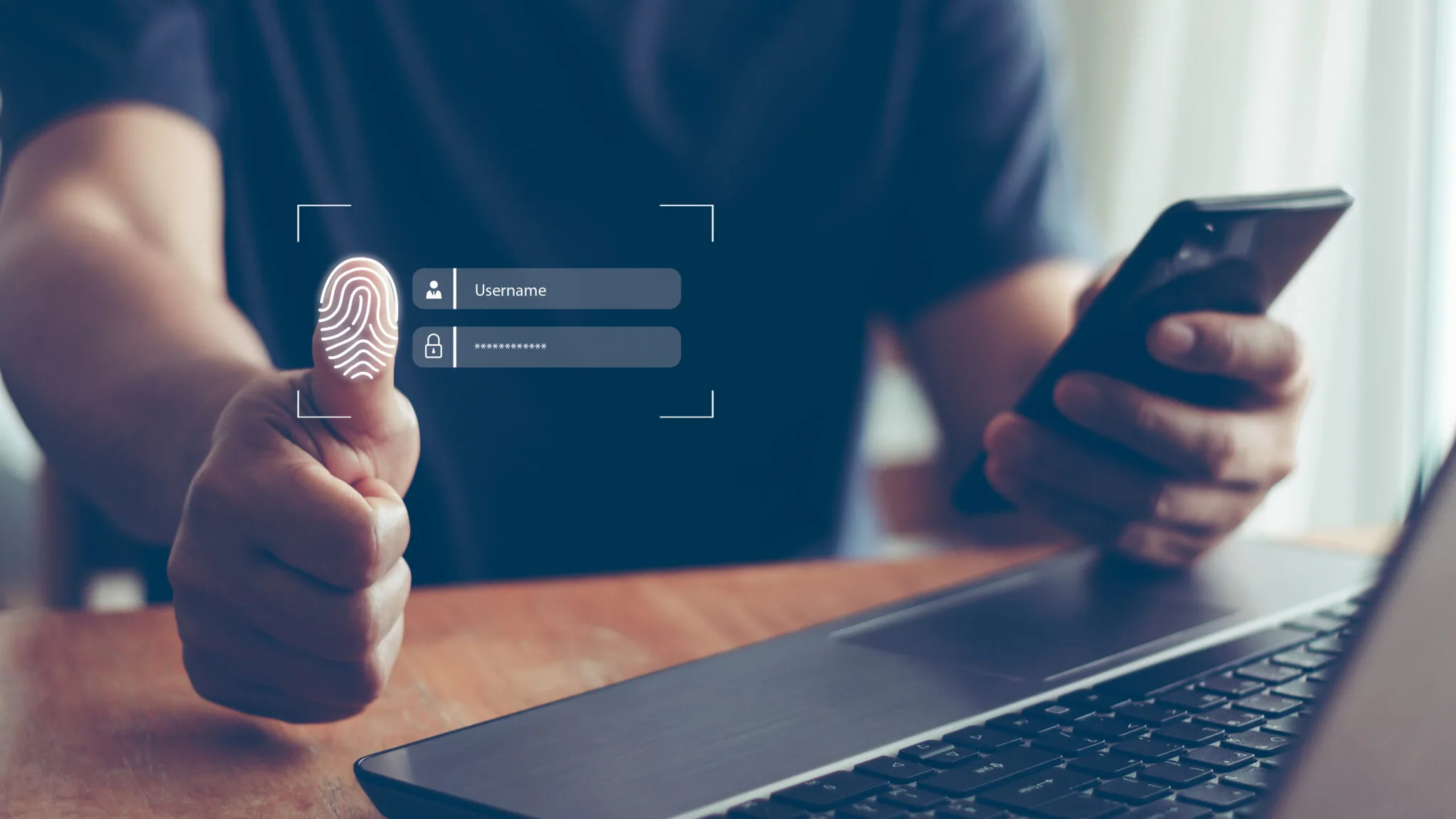 How Cyber Security protects your business information
Last year, 46% of UK businesses have suffered a cyber-attack of some sort, and without comprehensive IT security services , many of these businesses have suffered as a result – either through decreased customer trust or the actual theft of money and personal information.
The very best kinds of IT security for your business will offer a comprehensive solution to protect against a diverse range of issues.
Ideally, your solution needs to include a firewall, anti-virus, anti-spam, wireless security and online content filtration.
How an IT Strategy can take your IT support to the next level
There are countless reasons your company needs an IT strategy: meeting organizational needs, improving business processes, and providing maintenance, support, and right staffing for IT systems.
The main purpose of an IT strategy, though, is simple. Clarifying and communicating your long-term goals becomes your framework for decisions and actions you'll execute over the short- and medium-term.
IT strategies should cover all facets of technology management, including cost management, human capital management, hardware and software management, vendor management and risk management.
When selecting an IT support company, it is important to choose one with the experience and expertise to develop a comprehensive IT strategy that meets your specific needs.
The right IT solutions company will work with you to understand your business goals and objectives, and then tailor an IT strategy that supports your overall business objectives.
They will also have the experience and knowledge to identify and implement the best IT solutions for your company. Speedster IT helps London businesses liberate themselves from the burden of day-to-day IT operations, to focus on what they do best.
We provide world-class automation, operations, and service management solutions that are unrivalled in terms of flexibility – so you can conquer the opportunities ahead.
IT Installation & Project Planning
A well-designed IT system is crucial for any business in today's world. Without it, you will quickly fall behind the competition.
That's why it's so important to take the time to understand, plan and deliver your project with a professional IT support company.
With years of experience, they will be able to ensure that your system is designed and installed correctly, considering all the important factors such as network security, software compatibility and hardware requirements.
In addition, they can provide ongoing support and maintenance to keep your system running smoothly. Don't risk it – make sure you partner with a reputable IT solutions company from the start.
What is your IT strategy?
If you are looking for an IT company to partner with, it is important to consider your needs and objectives. What are your priorities?
What are your pain points? What are your budget constraints? Once you have a good understanding of your situation, you can start to research IT companies.
Be sure to read reviews and compare pricing. Once you have narrowed down your options, it is time to begin developing your IT strategy.
This will be a roadmap that guides you through the process of selecting and implementing the right IT solutions for your business.
With a clear plan in place, you can be confident that you are making the best possible decisions for your company's future.
Do you have an IT support Company contingency plan in place?
Having a contingency plan in place is essential for any business, but it's especially important for companies that rely on technology.
After all, even the most well-designed systems can experience unexpected failures.
That's why it's important to work with an IT support company that can provide comprehensive solutions with important resilience and disaster recovery solutions that are tested ideally annually in the event of an outage.
Many businesses don't have a contingency plan in place in case of an IT disaster, and as a result, they're vulnerable to all sorts of potential problems.
Without a contingency plan, companies are at risk of data loss, productivity loss, and even legal liability. A good contingency plan should include provisions for data backup and recovery, application and system availability, and incident response.
It's important to work with an IT support company that can help you create a comprehensive contingency plan that meets the specific needs of your business.
With a well-designed contingency plan in place, you can be confident that your business will be able to weather any IT storm.
Benefits of Hiring an IT Support Company for your Team
Experienced and Specialized Team
Focus on Core Functions
Economies of Scale
Visibility into Future Trends
Application of Emerging Technology
Security Support
Employee Training
Improved Resource Allocation
Analysis and Study
Scalable Services
What to Look for in an IT Support Company?
Industry Focus
Pricing and Packages
Portfolio of Services and Specialties.
Location
Diverse skill set
Availability
Security
Backups
Helpdesk support
Third-party contracts
Personal services
What is covered in the contract?
How does hiring an IT support company work?
Picking the right company is crucial, but so is ensuring that they have the budget, access, and authority to make the changes necessary to secure your business.
If you've never worked with an IT support company before, it may be a shock to learn how much goes into it.
Everything from your digital security to your day-to-day operations to your phone systems might need adjustment to be brought up to modern standards.
A good IT support company can do that for you smoothly. Invest the time in picking one suitable for your business. The IT support company you choose can change the course of your business for years to come.
With so much at stake, it's crucial that you choose an IT support company that can provide the solutions you need.
The best IT support companies will work with you to understand your specific needs and requirements.
They'll then tailor their services to match, ensuring that you get the most comprehensive and effective IT support possible.
They should also be able to scale their services up or down as your needs change, giving you the flexibility to respond quickly to whatever comes your way.
IT Support Pricing and Costs Calculator
When it comes to keeping your business running smoothly, you can't cut corners on IT. But how much is that going to cost? And is it worth doing it in-house, or should you outsource?
Finding an accurate estimate for your specific business needs can be difficult, but we've developed a handy calculator to help with small business IT support pricing and make the process easier.
By inputting some basic information about your business, you can get a ballpark estimate for how much you should expect to pay for IT support. So, whether you're just starting out or are looking to switch providers or your current IT staff aren't able to cope, Contact our friendly IT Support Team!