What is an IT Solutions Company and What Do They Do?
IT support company can help. An important component for IT Support providers is the ability to become a part of the fabric of the customer, a depth of understanding of where the business is going, the barriers to growth and the planning skills to roll them in as smoothly as possible – this can take time and patience and good old fashioned hard work and communications. An IT solutions company near London should also provide businesses with the latest technology tools and support services needed to succeed. They can help you with everything from computer maintenance and security to software installation and network set-up. So if you're looking for a partner to help you stay ahead of the curve in terms of technology, one that will roll up their sleeves to feel like an extension of your business at a fraction of the cost of employing a team yourself then you need an IT solutions company..
How can an IT solutions company & managed service provider help your business ?
They should help you cut costs, improve efficiency and deliver a better service to your customers
They should have a team of experts with years of experience in the IT industry
They should offer a range of services to suit your needs, from support and maintenance to project management, consultancy and procurement
They should always be up for a challenge, so if you have an IT issue that's been giving you headaches, we'll do our best to solve it
Get a FREE IT SUPPORT AUDIT from Speedster IT
Most small to medium sized businesses would benefit from a reliable IT support company to ensure that their systems are running smoothly. An IT solutions company can provide your business with the latest technology advances, as well as support and maintenance for your existing hardware and software. They can help you to improve your efficiency and productivity, while also reducing your IT costs. In addition, an IT support company can provide you with the peace of mind that comes from knowing that your systems are in good hands. When it comes to choosing an IT solutions company, it is important to choose one with a proven track record of success. A reputable IT support company will be able to provide you with references from satisfied clients.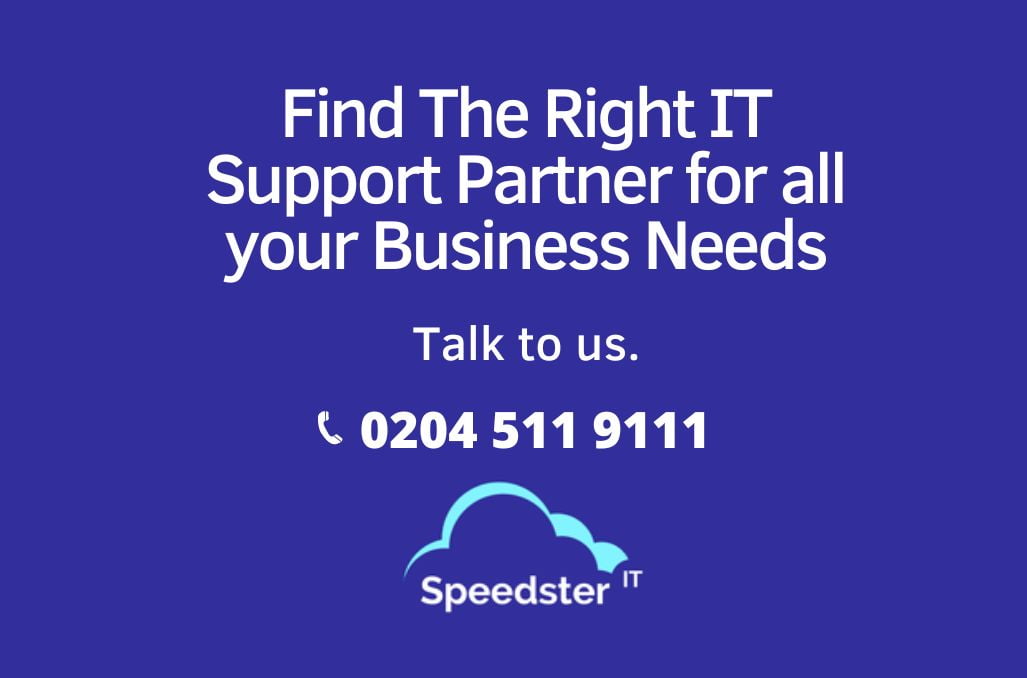 What are some of the most common benefits that can be enjoyed by employing experienced IT solutions providers?
Reduce downtime and improve productivity
Improve IT security and keep the business safe
Ensure best value for money
Increase efficiency
When it comes to choosing an IT support company, it is important to consider the range of services that they offer. The most common services provided by IT support companies include 247 IT support, remote monitoring and management, on-site technical support, data backup and disaster recovery and IT Security Services
Help desk support – includes telephone and email support for end users, as well as troubleshooting, user educationand resolving technical issues.
Remote monitoring and management – provides an important early warning system that ensures IT support staff are automatically notified of issues and can resolve quickly and efficiently .
On-site technical support – involves dispatching of technicians to customer premises to resolve technical issues that may need a site visit to resolve
Data backup and disaster recovery – important strategic considerations tha helps organizations to protect their data in the event of system failure or data loss.
IT Security – it is critical that all organisations have appropriate anti-virus software, strong firewalls to repel maliscious activity and user training to stay ahead of Phishing and Ransomware latest threats
How can you find the right IT solutions company for your business needs?
Book an IT Support audit – an IT Health check to report against any areas of concern when measured against improvements that could be made in reducing costs, improving productivity and making the business more secure
The audit should lead to a bespokeIT Solutions proposal based on your specific needs
If your industry has a degree of complexity for IT services then check that they have appropriate experience in delivering services into your sector and with applications that you are interested in or utilse already
Ensure that you ask them for references and follow these up to make sure they deliver on their promises
Make sure they are in close enough proximity that if they need to send someone to site that this isn't going to be a huge delay
When it comes to finding an IT solutions company, it's important to do your research and ask the right questions. The first step is to identify your company's specific needs.
What kind of IT support do you need?
What are your goals for working with an IT company?
Once you have a clear idea of your needs, you can start researching different IT companies. Make sure to read online reviews and get input from other businesses before making your final decision. With a little bit of effort, you can find the perfect IT company for your business needs.
What should you consider when choosing an IT solutions company for your business?
– Proven track record of success – Extensive knowledge and experience in the industry – Cutting edge technology and solutions – Personalized service to meet your specific needs When it comes to choosing an IT solutions company for your business, there are a few important factors to keep in mind. First and foremost, you'll want to make sure that the company is reputable and has a good track record. After all, you're trusting them with a critical facet of your business. It's also important to consider the size of the company and its staff. You'll need to make sure that they have the necessary resources to meet your needs. Finally, it's a good idea to get quotes from several different companies before making a decision. This will help you ensure that you're getting the best possible value for your money.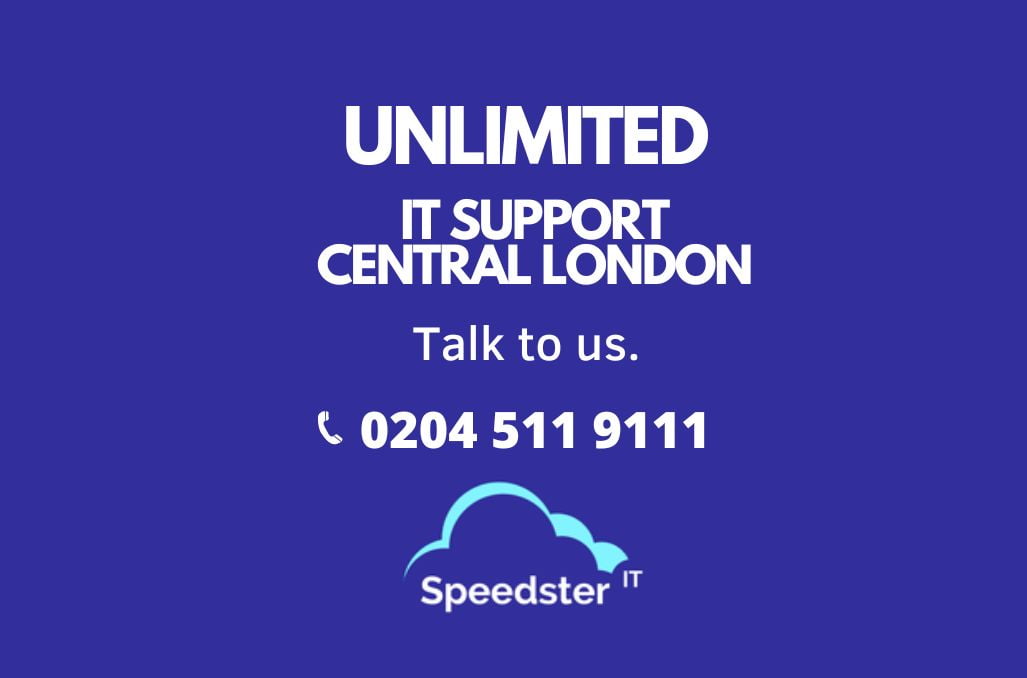 How much does it cost to work with an IT solutions company, and how can you save money on these services?
The cost of working with an IT solutions company can vary depending on the services you require. However, there are a few ways to save money on these services. First, it's important to shop around and compare prices from different companies. This will help you to get the best value for your money. Additionally, many IT support companies offer discounts for loyalty, so it's worth considering signing up for a long-term contract. Finally, some companies offer pay-as-you-go plans, which can be more cost-effective if you only require occasional support. By following these tips, you can ensure that you get the most out of your IT support budget.
This is how to Save money on IT solutions services
Work with a company that is passionate about helping your business succeed
Get the support you need when you need it
Maximize your technology investments
Contact us to Schedule your Free Consultation!